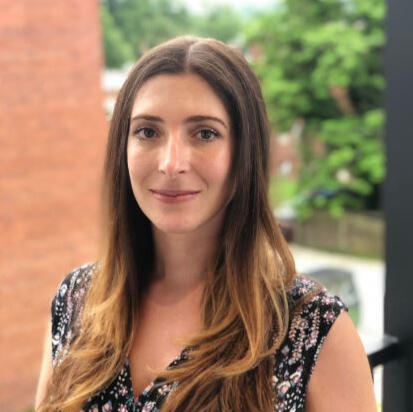 Maite Fernández Simon
---
Reporter/Editor/Digital strategist
About
Hi! My name is Maite Fernández Simon and I'm a bilingual journalist and digital strategist with more than a decade of experience in digital media.
I'm a Senior Operations Editor at The Washington Post, embedded in the Foreign and National Security sections. I optimize stories and digital coverage for SEO, analyze traffic patterns to inform our editorial strategy, assist with workflow issues and train staff in new tools and best practices. Before that, I worked as Engagement Strategist for CQ Roll Call, managing their social media and newsletter strategy, optimizing headlines for the web and analyzing traffic trends.
I also work as a digital consultant for independent news organizations in Latin America as part of Velocidad, a media accelerator by SembraMedia.
Get in touch!
Clips
A selection of my most recent news clips
TALKS AND MEDIA APPEARANCES
Product Thinking in Newsrooms, NAHJ conference. 7/12/21

Conversatorio de SembraMedia: Creación y gestión de Comunidades. 4/20/21

Radio intervention on the aftermath of the Capitol riots, Así Nos Va, Uruguay. 1/11/21

Talk about my career as a digital journalist and today's digital landscape, Universidad Católica Argentina. 10/14/20

Radio hit on the U.S. election and the coronavirus pandemic. Radio El Espectador, Uruguay. 8/21/20

Talk about my career as a journalist and today's digital landscape, ORT University, Uruguay. 7/8/20

Led two talks on Audience Engagement with Russian journalists as part of an ICFJ program. 6/6/19 and 11/15/19

Session on metrics with Latin American journalists as part of an ICFJ program. 10/17/19

Intro to Python session at the TechLady Hackathon (now Tech Rebalanced). August, 2015.

Open data initiatives panel, World Bank's Open Impact Day. June 2015.

Taught intro to Python class for women as part of Hear Me Code. Aug. 2014 - Jan. 2015.
Awards
-ONA Women's Leadership Accelerator, 2020 cohort
-WaPo's Publisher's Award for the online coverage of the Paul Manafort trial, August 2018
-University of Maryland's Merrill Fellowship, 2010-2011